Kalea 2023 Women's golf clubs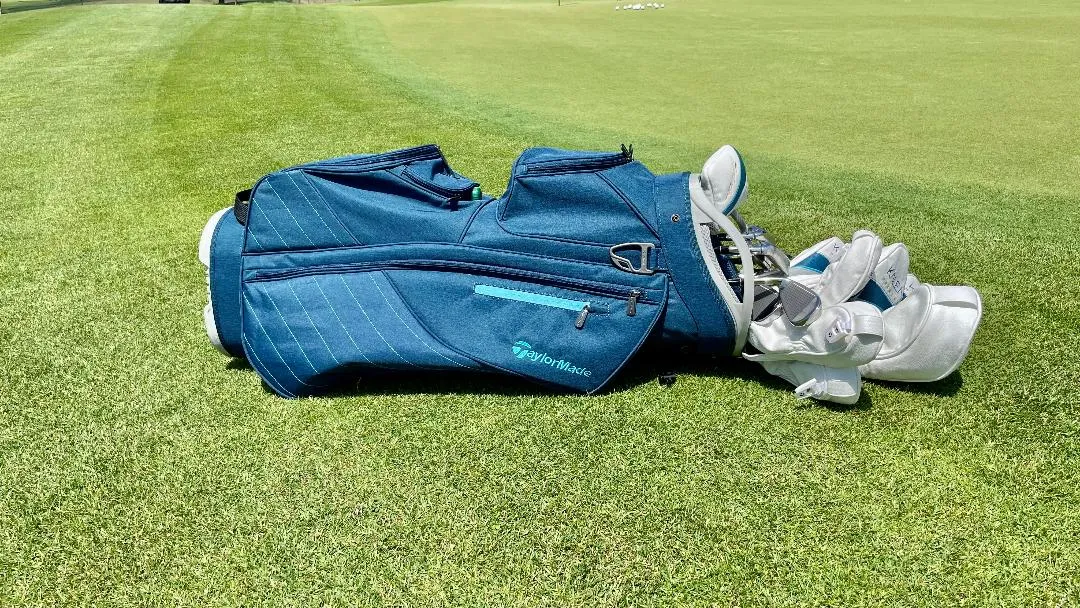 The TaylorMade Kalea Premier is the newest women's golf set, intentionally engineered for lightweight speed, easy launch, and maximum forgiveness. These clubs are made to deliver clutch putts, precise long irons, and big drives off the tee. Each club is backed by Tour-proven technology and fully fashioned to build a set that matches your game.
The Tech
It's important to point out that there is more technology in these clubs than ever before, mirroring much of the same tech seen in the TaylorMade SIM2 range – so unfortunately there's no red carbon face like in the Stealth driver.
Breaking down the set, the following technologies can be found:
Kalea Premier Driver – The Kalea Premier driver is built for speed and forgiveness and comes at standard in 12.5 degrees with a carbon crown and carbon sole, as well as a 22g steel rear back weight. Moving the Inertia Generator towards the heel encourages optimal launch and spin rates, providing more distance for those with slower swing speeds.
Kalea Premier Fairways – The fairways are designed to be easier to launch and come with a 37% larger face than the Kalea 3. Each loft option has the same size head and comes with V Steel technology to improve forgiveness, versatility and turf interaction.
Kalea Premier Rescue – The rescue again has a V Steel sole design which helps to produce high launching shots from any lie. The face is the largest of the Kalea generations with low CG, adding forgiveness.
Kalea Premier Irons – A Cap Back Design provides extra stability in the topline and upper perimeter of the face, working alongside the Speed Pocket to improve face flexibility, ball speed and distance. They also feature Inverted Cone Technology which varies face thickness and pinpoints performance where golfers need it the most, making way for an optimised sweet spot that covers the most common impact areas. The head shaping has been uniquely designed to create the forgiveness of a super-game improvement iron, in a sleeker profile.
Spider Mini Putter – The putter that comes available with the Kalea Premier set is a modern Mini Spider which provides all of the stability and forgiveness of a Spider putter but in a 15% more compact shape. It comes with Pure Roll face technology and a long single sightline.
The light green and white colourway of Kalea 3 has been replaced by a premium and strong blue, white and grey colour scheme. If you are Scottish you are going to love the look of these clubs!
The build quality of these clubs has jumped back up to the kind of level that you'd expect from TaylorMade. The clubs essentially look like a version of the SIM2 Max range with a lighter and short shaft.
Straight off the bat, we think it's a real step in the right direction in looks and technology compared to last year's Kalea.